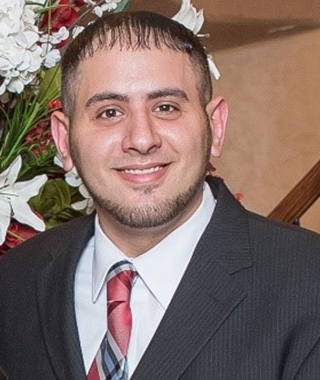 Ammar has business in his blood and always knew he'd choose a career serving people. He is from a family of entrepreneurs and while he admired the spirit of what they do in the restaurant and retail industry, he chose a different path after graduating with a biochemistry degree from SUNY Purchase in New York where he was born and raised. He rejoined his family in New Mexico where the sunshine, lifestyle, and business opportunities were the right fit.
Ammar loves the family-oriented model of Frost Mortgage and his team and enjoys collaborating and communicating with real estate agents to meet the needs of all his clients. With a "We treat everyone like family" attitude, daily updates and communicating each step of the homebuying process, Ammar strives to provide the best possible service to all his clients and realtor partners.
Ammar's goal is always clarity and consistency, doing everything he can to eliminate anxiety during this high-stakes, emotionally charged time for his consumers. Each transaction starts with a strategic planning session, so borrowers understand the expectations placed on them and Ammar's role as loan originator. As they move through the process of securing the loan, everyone, including the real estate professionals on both sides, know what's happening and can easily track the progress.
Fluent in English, Spanish and Arabic, Ammar, prides himself on the dedication he brings to each transaction. Ammar's heart is for his family, spending time with his two young sons, watching sports, and participating as a member of Saint George's Greek Orthodox Church.
State Licenses:
NMLS # 1607442
New Mexico - New Mexico-Financial Institutions Division, #00621. Nuevo México-División de Instituciones Financieras, #00621.