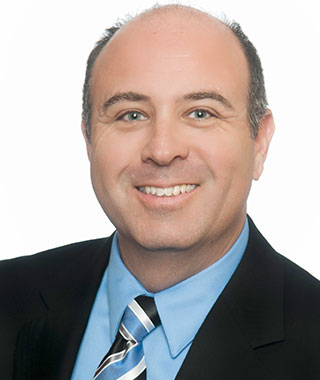 Background:
I have been in the financial sector for over 24 years, 19 of them with Frost Mortgage. I started in 2002 as a loan originator and over time moved up to sales manager, operations leader, Executive VP and, now, President of the firm. I thoroughly enjoy this industry as we are privileged to assist so many families achieve the dream of home ownership. My team and I are committed to communicating with clients and referral partners in a manner that ensures a seamless, enjoyable experience.
Family:
I have been married to my lovely wife, Holly, for over 20 years and we have two college aged children, Destiney and Ryan. Our daughter is studying to become a lawyer and our son is beginning a business administration focus. We absolutely love San Diego and go back at least once a month to reconnect with friends, the ocean and all of the local surroundings. Holly is an avid pet lover and enjoys her pet sitting/boarding business there.
Philanthropy:
I have several organizations near to my heart, both personally and professionally, with which I actively participate. Feeding America, ASPCA, St Jude, The National Park Association, 4 Ocean and Meals On Wheels are the ones that I am most passionate about. My team also participates with many other groups in the community such as their local churches, food pantries and charitable walks. I believe it is paramount to give back to our communities at large.
Honors & Awards:
I have been honored to be recognized by various organizations throughout my career. I was on the board of the New Mexico Mortgage Lenders Association from 2013 - 2016. I served as Education Chair in 2014 and as President in 2015. It was great to work with our association to move the needle on several facets critical to the success of our industry as a whole and to the benefit of those we are entrust to serve. I was noted in National Mortgage Professional Magazine as a 40 Under 40 award recipient in 2011 and 2012. I greatly appreciated being recognized for having such an impact on our industry.
State Licenses:
NMLS # 1486313
California - Licensed by the Department of Financial Protection and Innovation (DFPI) under the California Residential Mortgage Lending Act 4130403. A copy of our Privacy Policy and Notice is accessible by going to Primary Residential Mortgage's website and clicking on the "Privacy Policy" link located at the bottom of the page. https://www.primeres.com/privacy-policy Autorizado por el Departamento de Protección Financiera e Innovación (DFPI), bajo la Ley de Préstamos Hipotecarios Residenciales de California 4130403. Usted puede obtener una copia de nuestras Políticas de Privacidad y Avisos, si visita nuestra página de internet Primary Residencial Mortgage y abre el enlace que dice "Privacy Policy" y que se encuentra localizado en la parte baja de la página. https://www.primeres.com/privacy-policy
New Mexico - New Mexico-Financial Institutions Division, #00621. Nuevo México-División de Instituciones Financieras, #00621.